Skincare
Expertise from Licensed Medical Professionals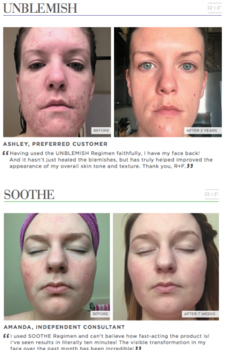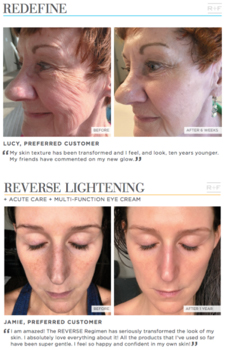 We are proud to offer Rodan + Fields skin care exclusively. As PAs that work in the medical spa industry, we both use Rodan + Fields. We loved our results so much that we decided to give our clients access to the same medical grade skincare developed by two world renowned dermatologists.
Stanford-trained dermatologists, Dr. Katie Rodan and Dr. Kathy Fields, founded Rodan + Fields to extend their vision of bringing dermatology-inspired skincare to everyone. Many of their ideas came from seeing patients in their practices. They have dedicated their careers to making visible, life-changing results possible without a trip to the doctor's office.
Talk to us, and/or visit our website and complete the solution tool, to find out where we recommend you start. 60 day, empty bottle, money back guarantee!
Lindsay Blankenship, PA-C
A certified Physician Assistant who has spent over a decade in the ER. Along the way, she had a passion for quality skincare and aesthetics. She has a particular interest in empowering women and building their self-confidence. Lindsay has been married to her husband, Josh since 2006. They have 4 children. The family is originally from Tulsa and moved to Colorado in 2015 because of Josh's college football coaching career. Her Alamosa location also offers the only medical laser in the San Luis Valley!
Crista Hobbs, PA-C
A certified Physician Assistant practicing medicine since 2008. Crista has spent the majority of her career in Orthopedics. However she always had a love for Dermatology and skin concerns. She loves helping women feel beautiful using a conservative method approach. "Age Gracefully" is her motto. Crista has been married to her husband, Brian, for over a decade. They have 2 children. Originally from Baton Rouge, Louisiana and a graduate from PA school in Shreveport. Crista is excited to offer state of the art laser procedures for feminine health and wellness. Additionally she offers clinical skincare and fillers to Tulsa and the surrounding metro areas.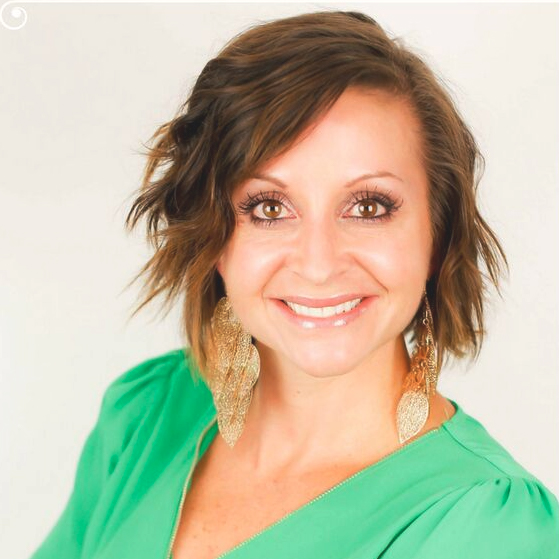 www.instagram.com/revitalizemedical