Facials
Dermaplane Facial – is a procedure that exfoliates your skin and gets rid of dirt and vellus hair, better known as "peach fuzz." 
Back Facial – This clearing facial includes a deep cleanse, exfoliation/extraction, and mask for the back followed by massage and clearing serums. 
Combination Facial – This facial includes an exfoliating treatment of microdermabrasion paste and dermaplane. 
Calm Skin Facial – This soothing and revitalizing facial is design to awaken the senses and retore balance to the skin as it renews tone, clarity, and resilience. Gives a healthy glow to fatigued skin. Perfectly designed for sensitive and sensitized skin types.
Clear Skin Facial – An advanced treatment application designed for gentle exfoliation with soothing and healing benefits for oily, congested, acne prone, or otherwise problematic skin. 
Firm Skin Facial – This luxurious, hydrating facial enhances skin with all youth anti-aging products. Effective for all skin types. Targets concerns of fine lines, wrinkles, and dehydrated skin.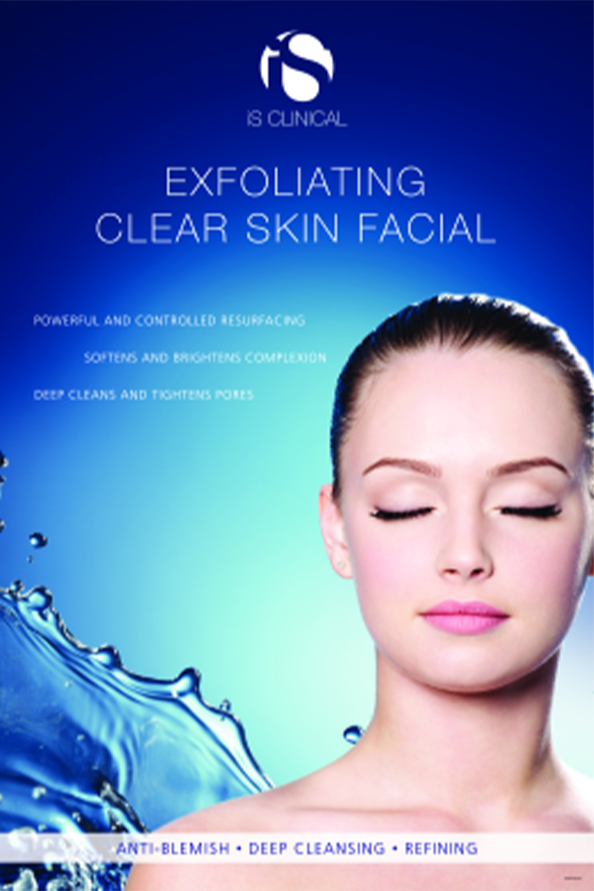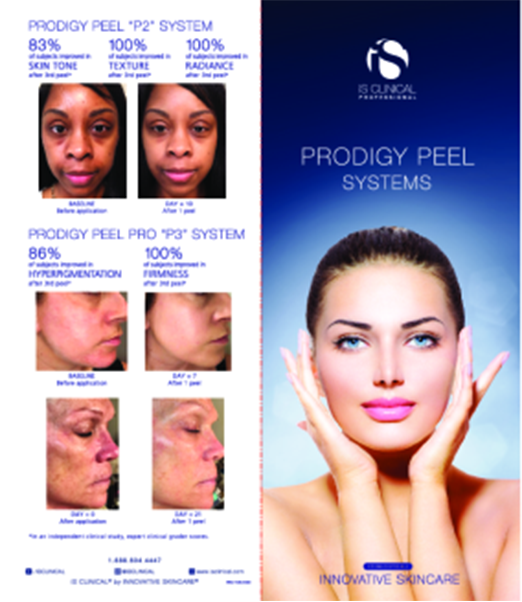 Chemical Peels
Fire and Ice – Powerful, Age-Defying, Smoothing, Softening, Hydrating. A clinically active treatment system deigned to resurface the skin, reducing fine line and wrinkles, smoothing, softening, and encouraging cellular renewal rapidly and safely. A chemical peel of 18% Glycolic Acid without the down time. 
Foaming Enzyme – This treatment features active foaming agents for light and effective exfoliation for all skin types, including sensitive skin, leaving the skin clear and glowing for days. 16% Glycolic Acid.
P2 – A superficial peel system designed to target mild acne, visible signs of aging, brighten pigmentation irregularities, and uneven skin tone revealing a revitalized and radiant complexion. 
P3 – An enhanced superficial to medium-depth peel system designed to significantly brighten uneven skin tone, including hyperpigmented areas, age spots, powerfully target skin laxity, acne, fine lines, wrinkles visibly improving skin imperfections resulting in renewed complexion. 
Add Ons
Lip Treatment – Upgrade any facial with this treatment to hydrate your lips. A combination of lip scrubs, masks, and elixir will be used. 
Eye Bright Treatment – Upgrade any facial with this treatment to address and treat fine lines, wrinkles, dark circles, and puffiness. 
Dermaplane – Upgrade any facial with a dermaplane add on. 
Extractions – Upgrade any facial with an extraction add on. 
Neck & Chest – Upgrade any facial with the add on of neck and décolleté to treat any problem concerns. 
Brow and Lash Services
Lash Lift/Tint – This treatment works by boosting and lifting your natural lashes to its full potential and tinting them for a thicker, darker, and more dramatic look. Results lasts 5-8 weeks or until your natural lash has grown out. 
Brow Lamination – This treatment takes your unruly or thinning brow hair and smoothes it out while also lifting the hair in a more vertical direction.