injections
Expertise from Licensed Medical Professionals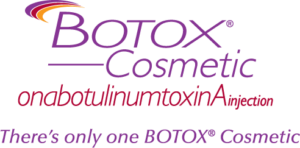 BOTOX Cosmetic is a non-surgical, no-recovery-time, FDA-approved treatment. It is proven to temporarily smooth moderate to severe wrinkles.
Are you a candidate for BOTOX?
This proven, therapeutic muscle-relaxing treatment is best suited for moderate to severe crow's feet and other "expression lines." These are the wrinkles and lines that form from squinting, laughing, frowning, smoking and worrying. Which can make you look older, angry, tired or stressed.
What to expect and how long does it take?
BOTOX is a safe, effective treatment that takes approximately ten minutes to complete. By using a fine needle, BOTOX is injected into the specific muscle that is contracting and causing the wrinkles to form. The injection simply causes the muscles being treated to relax. Thus, your skin becomes unwrinkled and smooth. The effects of a single BOTOX treatment will last approximately 3-4 months, with additional treatments often lasting longer. Results typically show in four to ten days.
What Does BOTOX Do?
The active ingredient in BOTOX Cosmetic is a naturally-occurring protein that relaxes tightened muscles. BOTOX Cosmetic injections relax the muscles that cause frown lines. Thus resulting in a smoother, younger, and more refreshed look in the area around your eyes.
Prices start at $12/unit. Call or Book Online TODAY!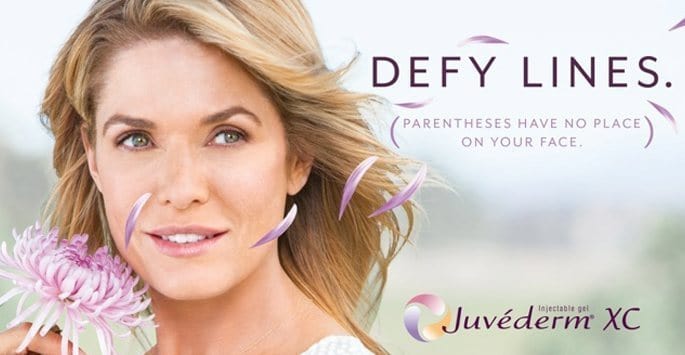 JUVÉDERM is the #1 selling collection of hyaluronic acid fillers in the US. Each product in the JUVÉDERM collection of fillers adds volume to a different area of the face to lift cheeks, smooth parentheses lines, or plump the lips. The results are subtle and long-lasting.
What is the treatment experience like?
Your aesthetic healthcare provider will take your medical history and provide a facial analysis. Be prepared to discuss your aesthetic areas of concern. This is not a surgical treatment. Actual treatment with JUVÉDERM injectable gels can take 15 minutes to 60 minutes, depending on which area of your face is being treated.
How long do results last?
Results may last one year to two years, with optimal correction and depending on the formula used. Please see each product below to see how long results last with each formula, based on what was observed in clinical studies.
Does it hurt?
JUVÉDERM injectable gels labeled with "XC" contain pain-reducing lidocaine to help manage pain or discomfort during the injection. You may also ask your aesthetic healthcare provider about a topical numbing cream or ice to help further minimize discomfort.
When will I see results?
You will see results immediately/instantly.
Prices vary depending on the treatment area. Call or Book Online TODAY! FREE Consultations Available!