GET YOUR BODY TO THE NEXT LEVEL
PHYSIQ is the latest, most advanced body treatment technology from leading Italian laser manufacturer, DEKA. PHYSIQ delivers heat and energy to the targeted area for optimal results with no downtime.
Revitalize Medical Spa has taken thoughtful time and consideration to uncover the ideal body treatment to, confidently, offer our patients. PhysiQ has delivered that confidence, and we are excited to share it with you!
Revitalize Medical Spa invites you to visit our office for a comprehensive consultation so we may understand your exact goals and outline a complete treatment plan for key areas and associated sessions to achieve your desired results.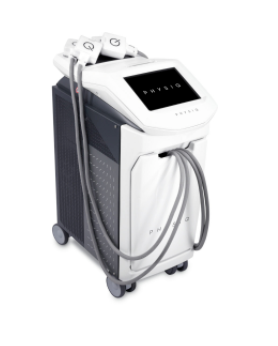 VAGINAL REJUVENATION
With VOTIVA
Votiva is a safe and effective treatment for feminine health. Available ONLY at our Tulsa Location! Votiva is beneficial for therapeutic use in the treatment of sexual dysfunction or as an adjunct to Kegel exercises (tightening of the muscles of the pelvic floor to increase muscle tone).
HOW DOES IT WORK?
FormaV delivers gentle thermal tissue remodeling and of the genitals that is safe and effective. FormaV is a comfortable treatment that provides uniform RF heating of the internal vaginal tissue and external vulvar laxity or labial hypertrophy.
ADDITIONAL BENEFITS:
Reduces incontinence and bladder leakage