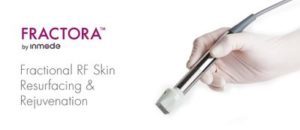 FRACTORA
The Ultimate Noninvasive Skin Renovation without Surgery.
HOW DOES IT WORK
Fractora is a fractional skin resurfacing and sub-dermal tissue coagulation device. It bridges the gap between fractional lasers and surgical procedures. Making it a one of kind experience. Clients see improvement in their complexion. As well as reduction in skin irregularities and a more youthful appearance. There is a noticeable difference within one session. An even more dramatic change can be seen by completing the series of three sessions over a three month period. Fractora can also be used on active cystic acne and acne scars.
Votiva
Votiva is a safe and effective treatment for feminine health. Available ONLY at our Tulsa Location! Votiva is beneficial for therapeutic use in the treatment of sexual dysfunction or as an adjunct to Kegel exercises (tightening of the muscles of the pelvic floor to increase muscle tone).

HOW DOES IT WORK 
FormaV delivers gentle thermal tissue remodeling and of the genitals that is safe and effective. FormaV is a comfortable treatment that provides uniform RF heating of the internal vaginal tissue and external vulvar laxity or labial hypertrophy.
Is Votiva Right for You? Download this Votiva Questionnaire and find out!
Call Crista at Revitalize Medical Spa–Tulsa, Today! (918) 409-2604 to Book your FREE Consultation NOW!