Votiva is a safe and effective treatment for feminine health.
Available ONLY at our Tulsa Location!
Votiva is beneficial for therapeutic use in the treatment of sexual dysfunction or as an adjunct to Kegel exercises (tightening of the muscles of the pelvic floor to increase muscle tone).

FormaV
Noninvasive Vaginal Rejuvenation.

HOW DOES IT WORK
FormaV delivers gentle thermal tissue remodeling and of the genitals that is safe and effective. FormaV is a comfortable treatment that provides uniform RF heating of the internal vaginal tissue and external vulvar laxity or labial hypertrophy.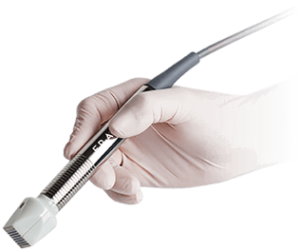 FractoraV
Noninvasive Vaginal Rejuvenation.

HOW DOES IT WORK
FractoraV delivers deep fractional tissue coagulation. The technology is based on the combination of fractional coagulation and heating. This is designed for remodeling external areas such as the labia majora.
Is Votiva Right for You? Download this Votiva Questionnaire and find out!
Call Crista at Revitalize Medical Spa – Tulsa, Today!
225-802-2186 to Book your FREE Consultation NOW!